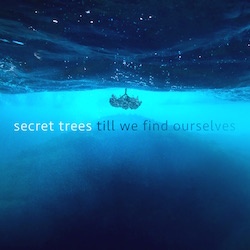 I just finished producing a heroic, vibrant, eclectic, dark-yet-hopeful alt-pop release from Los Angeles-based Secret Trees. Echoing influences as diverse as Bon Iver, Tears for Fears, Steven Wilson, X Ambassadors, Burlap to Cashmere, Simon & Garfunkel, and the Beach Boys, this debut record marinates rock, electronic, and ambient elements with surreal vocal layers to meld into lush cinematic songscapes.
This project features the extraordinary talents of Mic King (vocals), Dan Lutz (bass), Jeff Bowders (drums), Curt Bisquera (drums), Phillip Meneses (guitar), and Bryan Davidson (guitar).
All songs (except for the cover song, track 11) are available for easy one-stop licensing for film and TV. Instrumentals are available upon request. Get in touch with Secret Trees via their web site.
The album is available for sale on Bandcamp as well as iTunes.
Below is an embedded YouTube video previewing all the tracks, plus some bonus lyric videos.