(Last updated November 12, 2015)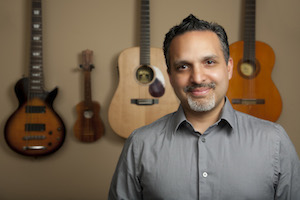 What am I doing now? Tons of stuff.
• About 3/4ths of the way through a new trailer music album for SonicTremor. Today I finished all the string charts, ready to be sent off to be recorded in Europe.
• Working on a large series of production music albums that are going out for distribution in various media outlets.
• Producing some projects for Sony/ATV.
• Procrastinating on working on a song for Jeff Bowders's new album. It's going to be very difficult; that's why I'm leaving it until I have no choice but to cram.
• Almost every day, I'm writing new music for film, TV, trailers, and advertisements. Every day is different here, but the constant is that there is always a need for new music and I always have a need to create.
The unglamorous:
• Doing tons of research and debating on the merits of adding solar panels to my house (and with that, a new roof, because the old roof is at the end of its life)
• Navigating another minefield of health insurance woes. The past two years have brought nightmare after nightmare, not because of any major health issues, but because of the bureaucracy and multiple screw-ups that CoveredCA and the insurance companies and associated agencies have wrought.
• Navigating tax season, a few months early. Due to unpredictable income shifts I'm worried I'll make one dollar too much, and be hit with many thousands of dollars in taxes. (Yes, this is a very real thing.) I have to estimate my taxes this week and then may shift some new business equipment purchases from 2016 into 2015 if necessary.
• Do I sell one of my cars and just Uber or Lyft for the rest? I barely drive at all.
• Trying to be more physically active. I've found a group of people I can play tennis with 2-3 times a week and it's so good for me. Plus I experiment with video recording and editing which is a nice creative outlet outside of my main field of music.
I try to be super-interesting on social media, and fill my feed with audio, video, and photos of projects I work on as well as items of general interest in the arts, humanities, and so on. If you want a more granular "now," follow me on Twitter or Instagram or Facebook!
Thanks to Derek Sivers for this most excellent idea of the "now" page!